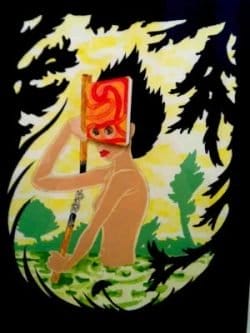 London and Paris law firm for creative industries Crefovi says "Hello subscribers & followers" and thanks you for following us on Twitter and/or other social media platforms, and/or registering on our mailing list!
Legal advice focused on the creative industries
Hello subscribers & followers: your information has been recorded and your subscription request has been received.
You can manage your subscription from every email you receive through our mailing list. Simply click on the "Manage your Subscription" link at the bottom of the mailing message.
London & Paris law firm for creative industries Crefovi has been working on matters relating to the law of luxury goods and fashion ("droit du luxe") since 2003. We love it and have broaden our practice to advise all types of creative businesses (in particular, in the music, art, design, media, cinema, entertainment, technologies, gaming and life sciences sectors).
Moreover, Crefovi has industry teams, built by experienced lawyers with a wide range of practice and geographic backgrounds. These industry teams apply their extensive industry expertise to best serve clients' business needs.
Annabelle Gauberti, founding and managing partner of London and Paris law firm Crefovi, is also the president of the International association of lawyers for creative industries (ialci). This association is instrumental in providing very high quality seminars, webinars & brainstorming sessions on legal & business issues to which the creative industries are confronted.
A global network
Clients praise Crefovi's lawyers for their responsiveness & ability to understand the technical, business and legal aspects of each creative industries' transaction and come back, deal after deal, to be advised by them.
While London and Paris based, we routinely work across borders. The vast majority of our engagements are multi-jurisdictional. We are used to working in multinational teams, and rely on our network of specialist lawyers for support in other jurisdictions.
The team has therefore established an extensive international network of contacts and a close association with other specialist lawyers worldwide. Our history of successes in high profile, politically sensitive matters reflects an ability to act swiftly and with the utmost discretion.
Indeed, Crefovi's lawyers are very well connected in the creative industries, attending, and participating to, discussion panels, on a regular basis, each session of the professional trade shows such as Midem, MaMa, SXSW, the Cannes film festival, EFM and the Berlinale and the American Film Market.
Crefovi regularly updates its social media channels, such as Linkedin, Twitter, Instagram, YouTube and Facebook. Check our latest news there!